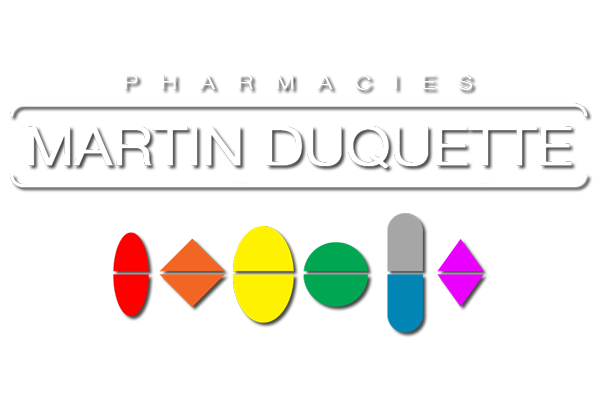 Change in the opening hours At l'Actuel
Starting June 24th, 2018,
Our pharmacy at Clinique médicale l'Actuel
Will be closed on Sunday
For summer break.
Please note that our pharmacy on Berri St. will still be opened on Sundays, from 9 am to 1 pm.
Recently, we changed our "banner" partnership and so the access code that you used
for our online services is no longer effective.
To utilise our online renewal service again, you need a new code.
You are invited to communicate with us so we can give you this new code, or send you the steps to take by email.
At L'Actuel: 514 528-0877
At Quartier Latin: 514 842-7065
Our branch office located at 600, Sherbrooke Est is now moved at the
CMU Clinique médicale du Quartier Latin, located at 1733 Berri, 2nd floor
With new opening hours, in order to serve you better:
Monday – Thursday: 8 am – 8:30 pm
Friday: 8 am – 6 pm
Saturday and Sunday: 9 am – 1 pm
Entrusting your medication file to the team at Pharmacies Martin Duquette means benefiting from privileged access to the following services:
Advanced expertise in treating STIs, HIV and hepatitis
Personalized instruction in antiretroviral therapy, pre-exposure prophylaxis and post-exposure prophylaxis
In-depth consultation and analysis of your pharmacotherapeutic file available by appointment
Screening for group A Streptococcus (Strep test)*
Rental of an ambulatory blood pressure monitor (ABPM)*
Gardasil-9® and Zostavax-II® vaccines available
Distribution of methadone and Suboxone®
Reimbursement agreement with insurance companies
Online prescription renewal service
All this, in addition to the services commonly available at a community pharmacy
*Fees apply
Our pharmacies stand out for their discreet, sympathetic and attentive service, delivered by a team of open-minded professionals. Our practice is focussed on the treatment of STIs and the needs of patients living with HIV and hepatitis C. Our team has extensive experience in these fields, where therapy options are advancing at a rapid pace.
We look forward to welcoming you in our two pharmacies. Our locations close to Clinique L'Actuel and Clinique Quartier Latin promote fast and efficient communication between your doctor, nurse and pharmacist. This interprofessional collaboration earned us the prestigious Hippocrates Prize in 2014.
Opening Hours
Monday – Thursday: 8am-8pm
Friday: 8am-5pm
Saturday – Sunday : 8am-12pm
1733 Berri St.
2nd Floor
Montréal Québec H2L 0B1
Phone
514 842-7065
Fax
514 842-6120
Opening Hours
Monday – Thursday: 8am-8:30pm
Friday: 8am-6pm
Saturday – Sunday: 9am-1pm